Regular cleaning not only maintains the aesthetic and representative finish of stove-lacquered surface but also maintains their quality through the removal of dirt and aggressive deposits.
Cleaning intervals depends on local environment conditions and the resulting amount of soiling. Surface should be cleaned either manually or with a suitable cleaning device from top to bottom. Please don't use any abrasive pads on lacquered surfaces. Suitable cleaning agent should be used. Please don't use any powerful alkaline cleaning agents such as potassium hydroxide, sodium carbonate or caustic soda, or any powerful acidic products or heavily abrasive scouring agents such as vim, Ajax, lime or lacquer dissolving cleaning agents.
Screen Printing on ACP surface of Polyester Lacquer Quality. Stove-lacquered ACP is well suited for screen printing. Prior to printing please make sure to clean the surface with Methylated Spirit.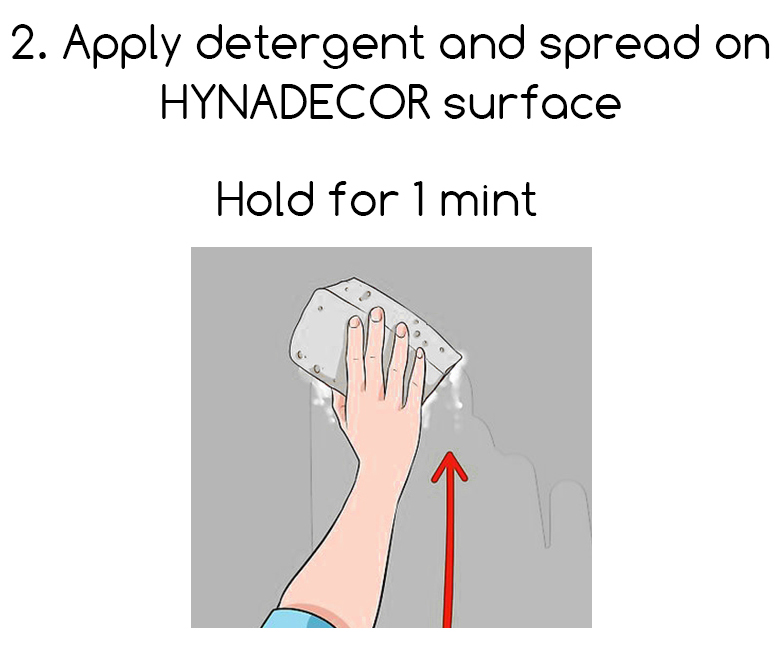 General Cleaning: First, try water rinse using soft sponge with modest pressure to remove the stain. If the stain remains after dry, then use neutral detergents or household cleaners diluted with water.
Typical Cleaning procedures are as follows:
Dilute a detergent or a cleaner to 1-5% with water.
Apply the solution with and spread on the surface with the soft cloth or sponges. Wait for one minute, then the foam will blacken.
Dry the solution with a squeegee and wipe the reaming solution with wet cloth containing clean water.
Any detergent with PH-8 will do. If you see other detergent, pre-test it in a small area.
To prevent scratching the coated surface, make sure that cleaning sponges and rages are grit-free.
Avoid over cleaning or excessive rubbing.